HIBIKI is a Japanese mistress living in Japan moving into action all over the world.
A graceful personality peculiar to a Japanese, she has the cool manner of a samurai, a manner that attracts slaves from all over the world.
Her philosophy is SM is the ultimate love.
You will find delight at a point beyond pleasure and pain under her command.
HIBIKI performs SM shows at home and abroad. She is renowned all over the world for her beauty and her technique.
Her shows probe the depths of the SM imagination. You may find them disturbing.
When you are ready to see HIBIKI in action, please contact us via our website or by e-mail. Action ranges from an absolutely private show to a large-scale club scene.
In addition to producing SM videos, fetish modeling, and performing, HIBIKI owns the SM showbar "'h," the SM club "Absolute," and the kinky cafe "HotCats" in Nagoya, Japan.
Keep up with HIBIKI regularly IN ENGLISH on her new Patreon page. Show your devotion to this glorious, talented woman!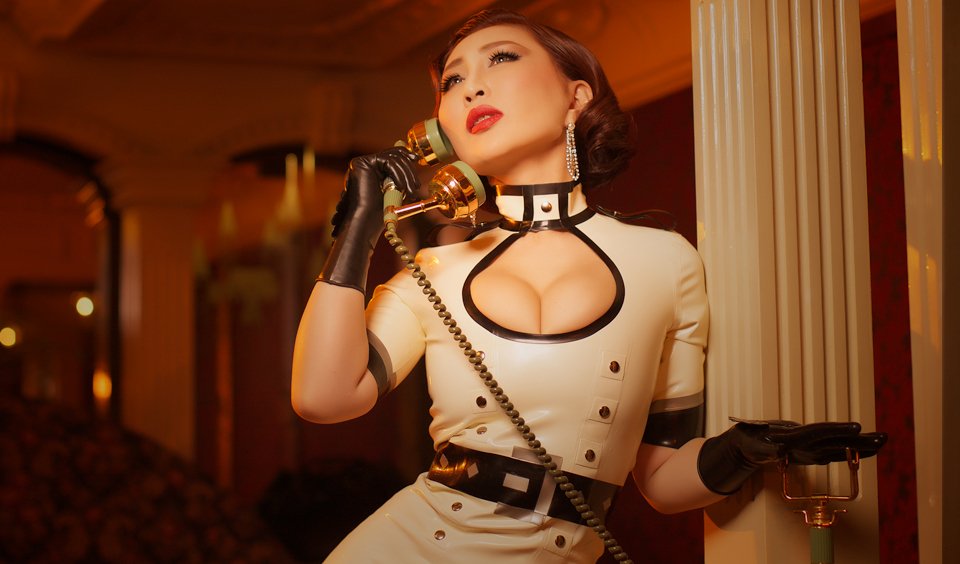 OWNER
PRODUCER
"Regina Absolute" Movie
"Absolute Bazzar" Fetish Fashion
"De La Fetish" Fetish Party
MEDIA
HIBIKI performs glamorous and strong "Rope Bondage" shows in around the world.
She has received a critical acclaim for her performances.
MOVIES | DOMESTIC
「The Woman Who Fights is Beautiful」
「SM QueenRoad Vol.05」
「SM QueenRoad Vol.14」
「Collective session Vol.01」
「Beauty and the Bondage Vol.06」
「A love representation called training」
「Collective session 4hour」
「mistress HIBIKI BEST」
「mistressHIBIKI teach BDSM session to lesbian slave」
「The door to SM・ Slave Nina」
「Collective mistress Femdom VS tiny man」
「the one day of SM life」
「the training of useless pigs」
MOVIES | INTERNATIONAL
「Abnomal Pony Race」
「Mistress HIBIKI in the OWK」
*These films are the work of OWK cinema Czech
I'm the first "Japanese Mistress" of the OWK cinema
PHOTOBOOKS
「h」
「SOUL ID PHOTOGRAPHY」
「39」
Magazine
<Domestic product>
「SM sniper EVE22」
「SM snipe rEVE29」
「INFAMOUS」
<World product>
「MassaD issue 266」
「Latex ENVY issue 03」
「Von GUTENBERG issue 09」
「Bedeseme Mag Issue 41」
SHOWS
Dx KABUKITYOU SM Festival(Tokyo, Japan)
Fetish Weekend(Essen, Germany)
Demonia(Paris, France)
WestLand(Amsterdam, Netherlands)
Dominatorix(Amsterdam, Netherlands)
Euro Perve(Amsterdam, Netherlands)
OWK (Czech Republic)
Torture Garden(London, England)
FetishWeekend Montreal (Montreal, Canada)
Fetish Factory(Florida, America)
Hellfire(sydney, Australia)